Now Hiring Massage Therapists
At a Massage Envy franchised location* in the New Jersey area, you'll never spend more time trying to fill your schedule and balance your books than you do in the treatment room. With consistent clientele, all the supplies you need, comprehensive sanitizing and disinfecting protocols, and freedom from the marketing and administrative work that comes with running your own business, you can focus on doing what you love: transforming lives through the power of massage. And there are a whole lot of other ways a career in a Massage Envy franchised locations lets you do more of what you love.
What You'll Experience At Massage Envy Franchised Locations: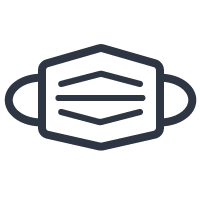 A Focus on Health
and wellbeing with strengthened brand standards,
from training on infection prevention and control
to enhanced cleaning and disinfection protocols,
face covering requirements, and more.
BENEFITS YOU'LL LOVE: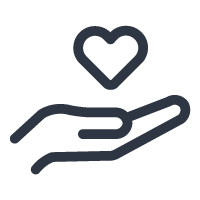 Serious self-care, from your hands to your head
to help you keep your body working
and mental wellness resources to help you
keep your mind as strong as your hands.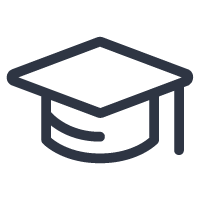 Ongoing education to build your skills
with a rotating library of 12+ free CEs
available every year.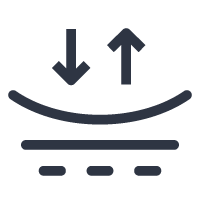 More ways to keep bodies working
from new services like Total Body Stretch
to exciting service enhancements like
Rapid Tension Relief, CyME Boosts.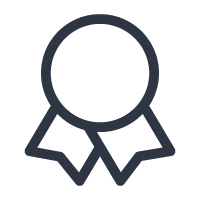 Appreciation for everything you do
through the National Therapist of the Year award program.
Massage therapist jobs in the New Jersey area
Bayonne
211 Lefante Way
Bayonne, NJ 07002


Berkeley Heights
402-404 Springfield Ave
Berkeley Heights, NJ 07922


Branchburg
3150 Route 22 W, Ste 6
Branchburg, NJ 08876


Brick
682 Route 70
Brick, NJ 08723


Chester
145 Route 206 South
Chester, NJ 07930


Clifton
852 Route 3 West
Clifton, NJ 07012


Closter
51 Vervalen St
Closter, NJ 07624


East Brunswick
314 Route 18
East Brunswick, NJ 08816


East Rutherford
100 Route 17 North
East Rutherford, NJ 07073


Edgewater
725 River Rd
Edgewater, NJ 07020


Fair Lawn
2150 Promenade Blvd
Fair Lawn, NJ 07410


Flemington
100 Reaville Ave
Flemington, NJ 08822


Florham Park
184 Columbia Turnpike
Florham Park, NJ 07932


Freehold
57 Village Center Dr
Freehold, NJ 07728


Garwood
518 North Ave
Garwood, NJ 07027


Hillsborough
30 Falcon Rd
Hillsborough, NJ 08844


Hoboken
1170 Maxwell Ln
Hoboken, NJ 07030


Holmdel
2101 Route 35
Holmdel, NJ 07733


Jersey City Downtown
389 Washington St
Jersey City, NJ 07302


Marlboro
126 Route 9 North
English Town, NJ 07726


Metuchen
665 Middlesex Ave, Ste 110
Metuchen, NJ 08840


Montgomery
1325 US Route 206, Ste 18
Skillman, NJ 08558


Morris Plains
1711 State Route 10 E
Morris Plains, NJ 07950


Paramus
805 Bergen Town Center
Paramus, NJ 07652


Parsippany
1119 US Route 46 E
Parsippany, NJ 07054


Piscataway
1344 Centennial Ave
Piscataway, NJ 08854


Princeton
3373 Brunswick Pike, #55
Lawrenceville, NJ 08648


Ramsey
1300 State Route 17
Ramsey, NJ 07446


River Edge
1041 Main St
River Edge, NJ 07661


Rockaway
343 Mt. Hope Ave
Rockaway, NJ 07866


Sea Girt
2100 Hwy 35, #7
Sea Girt, NJ 08750


Short Hills
726 Morris Turnpike
Short Hills, NJ 07078


Shrewsbury
210 Shrewsbury Plaza
Shrewsbury, NJ 07702


Toms River
2 Route 37 West, Ste G-4
Toms River, NJ 08753


Verona
285 Pompton Ave
Verona, NJ 07044


Waldwick
26 Franklin Turnpike
Waldwick, NJ 07463


Warren
12 Mt Bethel Rd
Warren, NJ 07059


Wayne
22 Preakness Shopping Center
Wayne, NJ 07470


Westwood
286 Fairview Ave
Westwood, NJ 07675


Woodbridge
29 Woodbridge Center Dr
Woodbridge, NJ 07095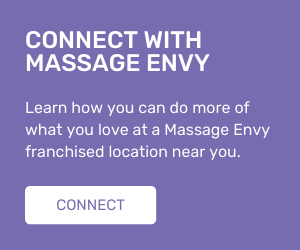 What you'll experience at Massage Envy franchised locations:
We're better together bringing together the support of not just a franchised location team, but an entire community of more than 35,000 therapists, estheticians, stretch providers, and associates who share your passion.

Feel good while doing good with self-care resources for both body and mind, exciting new services and enhancements, and the opportunity to positively impact the lives of more than 1.5 million clients each month.

Committed to safety and setting the industry standard on providing a safe, therapeutic, and healing environment for services providers, clients, and everyone in between.

Focused on health and wellbeing with strengthened brand standards, from training on infection prevention and control to enhanced cleaning and disinfection protocols, face covering requirements, and more.
Stay Connected with Me
Sign up to hear about the latest job postings, company news, and industry info.
Sign up to connect