As a location manager, you're the one who brings everyone together. From the franchise owner to the franchise staff and ultimately the clients, you'll lead a culture of care that delivers exceptional service and helps grow the business. At Massage Envy franchised locations,* you'll discover a career that helps you feel your best so you can inspire the best in others.
What we offer
A COMMUNITY THAT EMBRACES YOU

and your leadership skills as critical to making our vision of total body care a collaborative success.

A CULTURE OF CARE THAT NURTURES YOU

with ongoing training to help you lead your team to deliver exceptional customer experiences.

COMPENSATION AND BENEFITS THAT SUSTAIN YOU

with flexible schedules and opportunities for personal and professional growth.
Job Description
Overview:
Do you love helping others?
Massage Envy is the nation's # 1 provider of therapeutic massage and skincare services. We are rapidly expanding in the San Diego area and have immediate openings in our San Marcos. Applicants must be willing to challenge themselves, be enthusiastic, be highly motivated and have a professional appearance and attitude.
Here's what's in it for you:
We offer:
Constant opportunities for personal growth and development

Free employee membership that includes Massage, Facial and Stretch services at a reduced rate

Employee discount on retail including exclusive Murad and PCA skin care products

Medical Benefits

Commission opportunities for individual sales up to $2000 annually

Bonus opportunities for team performance up to $200 monthly
What We'll Accomplish Together:
As a team, we're committed to delivering on the Massage Envy brand promise—we help you take care of you—every day to clients and employees alike. As the connector between the franchise owner, franchise staff, and clients, you're the leader of the mission, bringing everyone together to work cohesively toward that goal. Daily work in this role includes:
Duties:

Manage, coach, and train staff to meet performance goals

Assist in setting and achieving membership, retail, and gift card sales goals

Conduct interviewing and hiring for Front Desk Associates

Leading training for new hires and existing team when needed

Responsible for creating and posting front desk associate schedules based on individual and team performance

Maintain a professional, clean, and safe environment for employees, members, and guests
What it Takes to Succeed:
A team is only as strong as its leader, so we're looking for people who have what it takes to bring out the best in everyone. Those who shine in this role are:
Requirements:

Understands, believes in and upholds Massage Envy Promise, Vision and Values.

Understand and believe in the benefits of massage, stretch and skincare.

Be knowledgeable of and enforce policies and procedures.

Identify and problem solve, set expectations and goals and delegate tasks.

Excellent trainer and motivator.

Show passion for products, customer service, coaching, and selling.

Must be available to work 35 hours a week.

Must be available to work nights and weekends.

Flexibility with scheduling; Opposite of Clinic Manager.
We Believe Our Differences Make Us Better
We're excited to hear from everyone with the skills, experience, and passion to do a great job regardless of race, color, religion, gender, sexual orientation, national origin, genetics, disability, age, or veteran status.
If you're ready to lead the charge to help people feel their best, we can't wait to meet you.
Hiring Manager:
alona.boston@trendingview.com
dana.kent@trendingview.com
---
*Massage Envy Franchising, LLC ("MEF") is a national franchisor of independently owned and operated franchised locations. Each individual franchised location, not MEF or any of its affiliates, is the sole employer for all positions posted by a franchised location, and each individual franchised location is not acting as an agent for MEF or any of its affiliates. Hiring criteria, benefits and compensation are set by each individually owned and operated franchised location and may vary from location to location.
Apply
Watch our videos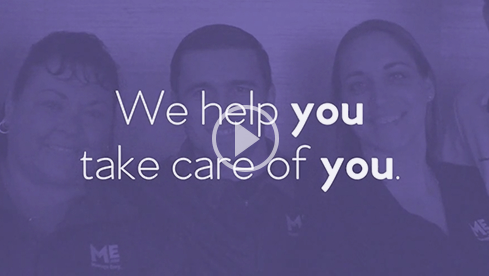 Massage Envy Careers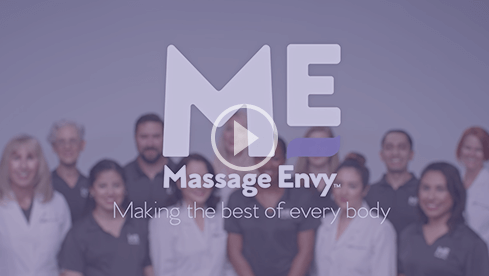 A Career at Massage Envy
Stay Connected
Get to know ME at a deeper level. Sign up to stay updated on the latest job postings, company news, and industry info.
Sign Up