As a sales and customer service professional, you're the key to unlocking the value of total body care. As you help clients understand the benefits of regular massage, skin care and stretch; convert guests into members; and maximize the positive impact of in-location services through home-care product retail sales, you're a critical part of helping people feel their best. You deserve a career that helps you feel and deliver your best. At Massage Envy franchised locations,* you'll find a culture of care that inspires you to be your best, building excellent customer experiences from the inside out.
Success Profile
We only succeed together, so we're looking for people with the passion and experience to be amazing.
Those who thrive in this role are:
Sales superstars

Champions for regular
bodywork and skin care

Masters of customer service

Fast on their feet

Great teammates

People of integrity
What we offer
AN ENVIRONMENT THAT RESPECTS YOU

by recognizing the importance of your role in making clients' wellness journey a positive one from the moment they walk in the door.

A CULTURE THAT EMPOWERS YOU

to be an active part of our community of caregivers, matching clients with the right service providers and maximizing the impact of the wellness experience through enhancements, home care products, and membership.

COMPENSATION AND BENEFITS THAT SUSTAIN YOU

with flexible schedules and opportunities for personal and professional growth.
Job Description
Overview:
Do you love helping others?
Earn $13.00+ Base pay, not including commission

Massage Envy is the nation's # 1 provider of therapeutic massage and skincare services. We are rapidly expanding in the San Diego area and have immediate openings in our UTC location. Applicants must be willing to challenge themselves, be enthusiastic, be highly motivated and have a professional appearance and attitude.
Here's what's in it for you:
The rewards of the job go beyond the difference you'll make in the lives of members and guests. We offer a culture of care that inspires you to be your best with:
We offer:
Constant opportunities for personal growth and development

Free employee membership that includes Massage, Facial and Stretch services at a reduced rate

Front desk associate employee discount on retail including exclusive Murad and PCA skin care products

Medical Benefits

Commission opportunities up to $2,000 annually
What We'll Accomplish Together:
As a team, we're committed to delivering an excellent experience every time and growing our member base to help more people on their wellness journey. Your role in our mission is converting guests to members, retaining members, driving retail sales, and delivering an amazing experience. This includes:
Duties:
Providing excellent service to members/guests by answering phone calls, setting appointments, greeting members/guests upon arrival and selling memberships.

Presenting and SELLING the Wellness program- This is a SALES POSITION this is NOT a reception position.

Assists in maintaining professional front desk and reception area.

Leading front desk in sales, training, morale, and efficiency
Meet individual sales goals consistently and assist team members in reaching clinic sales goals, including retail and enhanced therapy goals
What it Takes to Succeed:
Requirements:
"Whatever it takes" attitude

Self - Starter

Personable

Able to communicate effectively and think critically when problem solving

Professional image
We Believe Our Differences Make Us Better
We're excited to hear from everyone with the skills, experience, and passion to do a great job regardless of race, color, religion, gender, sexual orientation, national origin, genetics, disability, age, or veteran status.
If you have the drive and are ready to take the next step in your career with a world-class massage and skincare membership based sales organization, we want to talk to you!
Hiring Manager
dana.kent@trendingview.com
linh.ngo@trendingview.com
---
*Massage Envy Franchising, LLC ("MEF") is a national franchisor of independently owned and operated franchised locations. Each individual franchised location, not MEF or any of its affiliates, is the sole employer for all positions posted by a franchised location, and each individual franchised location is not acting as an agent for MEF or any of its affiliates. Hiring criteria, benefits and compensation are set by each individually owned and operated franchised location and may vary from location to location.
Apply
Watch our videos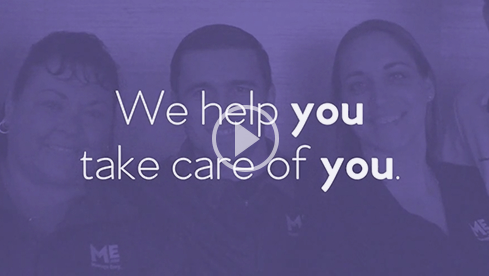 Massage Envy Careers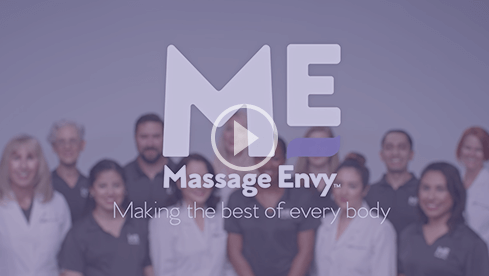 A Career at Massage Envy
Stay Connected
Get to know ME at a deeper level. Sign up to stay updated on the latest job postings, company news, and industry info.
Sign Up