You understand the impact that looking good on the outside can have on how a person feels on the inside. And you help your clients through customized and cutting-edge approaches to skin care. At Massage Envy franchised locations,* you'll find a culture of care that nurtures you as a person, an artist, and a professional.
What we offer
AN ENVIRONMENT THAT RESPECTS YOU

and your unique expertise as an integral part of our vision of total body care.

A SERVICE MODEL THAT EMPOWERS YOU

to create a customized experience perfectly tailored to client needs with an increasing range of new and innovative services.

PRODUCT LINES THAT EXCITE YOU

with professional grade skin and body care formulas, specialized protocols, and in-depth product training.

COMPENSATION & BENEFITS THAT SUSTAIN YOU

with consistent clientele, flexible schedules, and a clean,
well-supplied professional environment so you can focus on
doing – and getting paid to do – what you love.
Job Description
What We'll Accomplish Together:
-Esthetician Positions Available
-

A career at Massage Envy brings so many rewards you won't find anywhere else. We open the door for you to work within a culture of recognition, reward, and respect. We enable you to practice your craft and achieve more, while touching more lives. We truly value talented team members, offering the industry's leading salary and benefits package.

What are we looking for in our team members?
-Provide the highest quality services to all clients.
-Uphold the highest Company and Industry standards of practice.
-Abide by the Company protocols and procedures -- including appropriate documentation.
-Excellent communication skills
-Demonstrate a working knowledge of benefits of regular massage services and products offered.
-Maintain professionalism in all interactions with clients and team members.
-Actively participate in building your client base by providing recommendations and referrals for all clients.
-Team members are required to participate in daily activities that keep our business running smoothly.
-Must have reliable transportation

We encourage all estheticians to be members of a national professional association.

What do we offer our employees?
-Top-tier earning potential
-Set schedules to provide consistency and availability for maintaining your client base.
-All equipment, linens, and product are company provided.
-Company training and continuing education programs
-Recognition and referral programs



What kind of benefits do we offer our employees?
-On-going Professional Training -- Employees receive continued training beyond the hiring process such as an Ethics course designed to educate and empower, online and in-house training designed to continue to meet the highest industry standards.

-Complimentary Services -- Employees receive an employer paid one-hour session each month, as well as an Enhanced Therapy (to promote the health and well-being of our employees, and our Mission and Purpose from within our business).

-Discounts -- Employees receive 30% off retail product, and discounted services.
- Self Care Commitment
- Enhanced Technology / Wireless Electronic Records.
Join a growing team of professionals dedicated to helping people improve their health and well-being through massage therapy.
Compensation is to be determined when hired based upon experience


Massage Envy: More of a culture than a company.




What it Takes to Succeed:
-Qualifications for an Esthetician:
Must have a minimum of 500 hours ofEsthetician education.
Must adhere to local and state esthetician licensing laws and regulations.
Must pass a background check.


Massage Envy Franchising, LLC ("MEF") is a national franchisor of independently owned and operated franchised locations. Each individual franchised location, not MEF or any of its affiliates, is the sole employer for all positions posted by a franchised location, and each individual franchised location is not acting as an agent for MEF or any of its affiliates. Hiring criteria, benefits and compensation are set by each individually owned and operated franchised location and may vary from location to location.
Apply
Watch our videos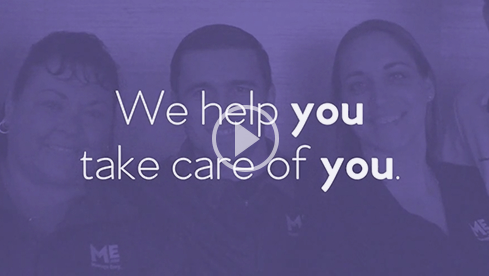 Massage Envy Careers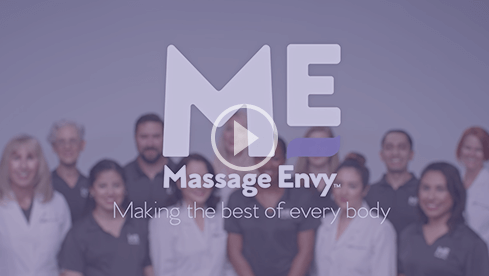 A Career at Massage Envy
Stay Connected
Get to know ME at a deeper level. Sign up to stay updated on the latest job postings, company news, and industry info.
Sign Up