As a sales and customer service professional, you're the key to unlocking the value of total body care. As you help clients understand the benefits of regular massage, skin care and stretch; convert guests into members; and maximize the positive impact of in-location services through home-care product retail sales, you're a critical part of helping people feel their best. You deserve a career that helps you feel and deliver your best. At Massage Envy franchised locations,* you'll find a culture of care that inspires you to be your best, building excellent customer experiences from the inside out.
What we offer
AN ENVIRONMENT THAT RESPECTS YOU

by recognizing the importance of your role in making clients' wellness journey a positive one from the moment they walk in the door.

A CULTURE THAT EMPOWERS YOU

to be an active part of our community of caregivers, matching clients with the right service providers and maximizing the impact of the wellness experience through enhancements, home care products, and membership.

COMPENSATION AND BENEFITS THAT SUSTAIN YOU

with flexible schedules and opportunities for personal and professional growth.
Job Description
Overview:
We are hiring one high energy, organized Front Desk Coordinator / Key Holder who is interested in advancement with our company. This individual will quickly grow and advance in duties, able to positively direct the work of others while leading by example.
The ideal candidate is outgoing, can manage time effectively, problem solve, stay organized, and has a strong work ethic. Exceptional customer service has been proven in past job experience along with strong presentation skills.
Massage Envy Maple Grove is a top performing location. Our environment is fast paced and we work with our massage therapist and esthetician team members and clients. We are hiring long-term individuals who want to grow with us and excel in their career. Our ideal candidate has a flexible schedule and is available to work all shifts including days, evenings, and weekends. Full time positions are available after successful training in this position.
What We'll Accomplish Together:
As a team, we're committed to delivering an excellent experience every time and growing our member base to help more people on their wellness journey. Your role in our mission is converting guests to members, retaining members, driving retail sales, and delivering an amazing experience. This includes:
Providing outstanding customer service

by greeting clients upon arrival, scheduling services, answering phone calls, addressing questions and concerns, protecting client confidentiality, and maintaining a safe and therapeutic environment for everyone in our location.

Promoting the value of total body care

by educating clients on new and expanded services, selling the Massage Envy Wellness Program, booking clients for future services, and encouraging home-care retail purchases based on service provider recommendations.

Maintaining store standards with pride.
Drive a best-in-class service experience that exceeds our customer's expectations, inspires customer confidence and creates loyalty.
What it Takes to Succeed:
We only succeed together, so we're looking for people with the passion and experience to be amazing. Those who thrive in this role are:
Sales superstars

who aren't afraid to take the lead in connecting clients to memberships, services, and retail products to support the mission of total body care. Previous retail or sales experience a plus!

People of integrity

ready to embrace the well-being of members, guests, and team members

Smart and savvy

with solid math and computer skills, confidence handling cash, and a high school diploma or equivalent.

Masters of customer service

who makes everyone they interact with feel valued and supported, whether in person or on the phone.

Fast on their feet

with the ability to think critically, juggle multiple tasks, and set priorities.

Great teammates

who can work well with other in a fun and fast-paced environment.

Supporters of total body care

with a general knowledge of massage and skin care services.

People who want to succeed, grow and learn more skills.
We Believe Our Differences Make Us Better
We're excited to hear from everyone with the skills, experience, and passion to do a great job regardless of race, color, religion, gender, sexual orientation, national origin, genetics, disability, age, or veteran status.
If you're ready to put your amazing sales and customer service skills to work to help people feel their best, we can't wait to meet you. Contact us today!
Apply
Watch our videos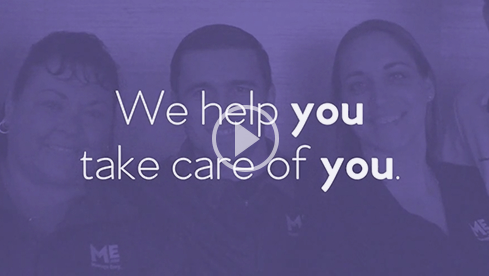 Massage Envy Careers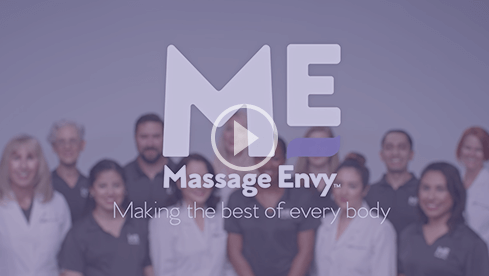 A Career at Massage Envy
Stay Connected
Get to know ME at a deeper level. Sign up to stay updated on the latest job postings, company news, and industry info.
Sign Up