As a location manager, you're the one who brings everyone together. From the franchise owner to the franchise staff and ultimately the clients, you'll lead a culture of care that delivers exceptional service and helps grow the business. At Massage Envy franchised locations,* you'll discover a career that helps you feel your best so you can inspire the best in others.
What we offer
A COMMUNITY THAT EMBRACES YOU

and your leadership skills as critical to making our vision of total body care a collaborative success.

A CULTURE OF CARE THAT NURTURES YOU

with ongoing training to help you lead your team to deliver exceptional customer experiences.

COMPENSATION AND BENEFITS THAT SUSTAIN YOU

with flexible schedules and opportunities for personal and professional growth.
Job Description
Overview:
Do you love helping others?
Are you a natural leader who loves to inspire others to succeed? Do you want to be part of a community of caregivers committed to helping people feel their best? If the answer is "yes," we want you on our team at Massage Envy Hillsboro. Massage Envy is the leader in accessible massage and skin care. As a manager at our Hillsboro franchised location,* you'll join a wellness community that's 35,000 strong. And you have a meaningful role to play as you:
Rally a team of caring professionals to deliver an excellent end-to-end experience to every client every single day.

Build relationships with a talented team

of massage therapists, estheticians, and customer service superstars to guide, support, and inspire them.

Own the success of an all-star location

where clients want to be, and service providers want to stay.
What We'll Accomplish Together:
As a team, we're committed to delivering on the Massage Envy brand promise—we help you take care of you—every day to clients and employees alike. As the connector between the franchise owner, franchise staff, and clients, you're the leader of the mission, bringing everyone together to work cohesively toward that goal. Daily work in this role includes:
Leading the way to an amazing experience for members and guests by managing the daily operations of the location, maintaining a clean, safe, therapeutic environment for everyone and guiding the sales and customer service team to positively resolve customer challenges.
Helping the location move more people forward in their wellness journeys by driving membership, promoting retail sales, partnering with the franchisee to set performance goals and working with the team to achieve them.
Building a high-achieving team by setting clear expectations, providing ongoing training and mentorship, and reviewing performance regularly to empower team members to improve and grow.
Running a tight ship where every operational detail is addressed, from managing inventory and deposits to ensuring compliance with all labor and employment laws applicable to location employees (including any local and state licensing laws for massage therapists and estheticians).
Creating a strong workplace culture where all employees feel valued, good work is recognized, issues are resolved quickly and fairly, and everyone feels connected to the mission.
Modelling the Massage Envy core values of optimism, gratitude, excellence, consistency and empathy.
What it Takes to Succeed:
A team is only as strong as its leader, so we're looking for people who have what it takes to bring out the best in everyone. Those who shine in this role are:
Smart and experienced

with prior background in management, marketing, sales, service or retail and a college degree

(preferred).
Born leaders who can motivate, coach, influence, and inspire and who aren't afraid to have tough conversations.
Top performers who can set goals, prioritize work, analyze business performance, and delegate effectively.
Problem solvers who can think on their feet, bring people to compromise, and resolve conflict.
Good with people, building trust and confidence and developing positive relationships with employees, members, and guests.
Dedicated to their clinic, available to work evenings and weekends, if and when needed.
We Believe Our Differences Make Us Better
We're excited to hear from everyone with the skills, experience, and passion to do a great job regardless of race, color, religion, gender, sexual orientation, national origin, genetics, disability, age, or veteran status.
If you're ready to lead the charge to help people feel their best, we can't wait to meet you. Please submit your resume and cover letter for us to review!
---
*Massage Envy Franchising, LLC ("MEF") is a national franchisor of independently owned and operated franchised locations. Each individual franchised location, not MEF or any of its affiliates, is the sole employer for all positions posted by a franchised location, and each individual franchised location is not acting as an agent for MEF or any of its affiliates. Hiring criteria, benefits and compensation are set by each individually owned and operated franchised location and may vary from location to location.
Apply
Watch our videos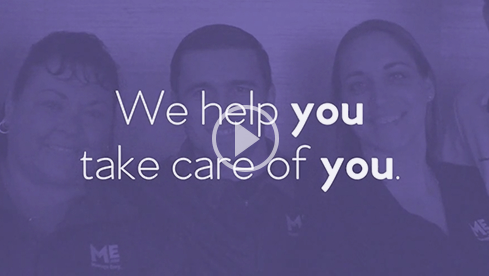 Massage Envy Careers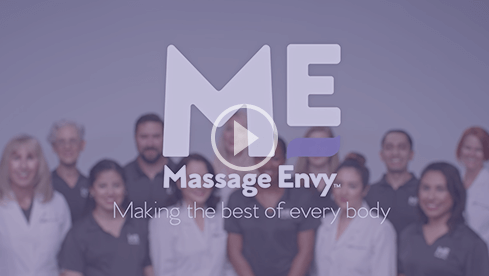 A Career at Massage Envy
Stay Connected
Get to know ME at a deeper level. Sign up to stay updated on the latest job postings, company news, and industry info.
Sign Up