As a sales and customer service professional, you're the key to unlocking the value of total body care. As you help clients understand the benefits of regular massage, skin care and stretch; convert guests into members; and maximize the positive impact of in-location services through home-care product retail sales, you're a critical part of helping people feel their best. You deserve a career that helps you feel and deliver your best. At Massage Envy franchised locations,* you'll find a culture of care that inspires you to be your best, building excellent customer experiences from the inside out.
What we offer
AN ENVIRONMENT THAT RESPECTS YOU

by recognizing the importance of your role in making clients' wellness journey a positive one from the moment they walk in the door.

A CULTURE THAT EMPOWERS YOU

to be an active part of our community of caregivers, matching clients with the right service providers and maximizing the impact of the wellness experience through enhancements, home care products, and membership.

COMPENSATION AND BENEFITS THAT SUSTAIN YOU

with flexible schedules and opportunities for personal and professional growth.
Job Description
What We'll Accomplish Together:
We are looking for 2 part time front desk associates to join our team! As a front desk associate at this Massage Envy franchised location,* essential responsibilities revolve around providing excellent services to members and guests. These include:
Answering phone calls.

Setting and checking members and guests in and out for appointments.

Greeting members and guests upon arrival.

Promoting the Wellness Program.

Re-engaging inactive members.

Keeping management apprised of member concerns and following manager's policies, procedures and direction.

Accepting constructive criticism in a positive manner and using it as a learning tool.

Upholding the Massage Envy brand's core values of optimism, gratitude, excellence, consistency and empathy.

Staying updated on retail products and promotions.

Recognizing and supporting team goals and creating and maintaining positive relationships with team members.
What it Takes to Succeed:
Qualified candidates will:
Education, Skills and Training:
Have a high school diploma or equivalent (GED).

Possess basic math and cash handling experience.

Have strong phone and computer skills.

Have previous customer service experience (preferred).

Be able to prioritize and perform multiple tasks.

Work cohesively with others in a fun and fast-paced environment.

Possess general knowledge of massage and esthetic services and modalities.
Communications and Personal Interactions
Have a strong customer service orientation and be able to communicate effectively with members and guests, prospective clients, vendors, and the franchised location's management and team.

Maintain client confidentiality.
Massage Envy Franchising, LLC ("MEF") is a national franchisor of independently owned and operated franchised locations. Each individual franchised location, not MEF or any of its affiliates, is the sole employer for all positions posted by a franchised location, and each individual franchised location is not acting as an agent for MEF or any of its affiliates. Hiring criteria, benefits and compensation are set by each individually owned and operated franchised location and may vary from location to location.
Apply
Watch our videos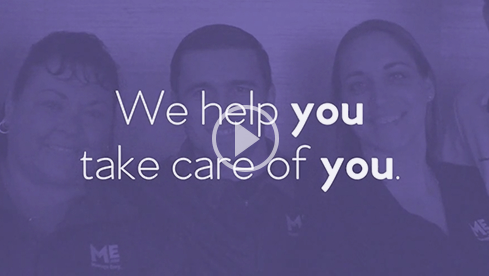 Massage Envy Careers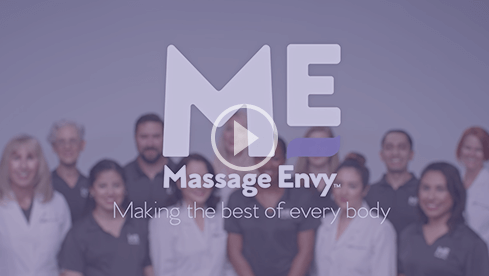 A Career at Massage Envy
Stay Connected
Get to know ME at a deeper level. Sign up to stay updated on the latest job postings, company news, and industry info.
Sign Up