As a massage therapist, you put your heart and soul into helping others feel their best. That's why you deserve a career that does the same for you. At Massage Envy franchised locations,* you'll find a culture that nurtures you as a person, an artist, and a professional. With access to things like 12+ FREE CEs per year and a commitment to self-care, you'll have the tools and support you need to thrive in the career you love.
What we offer
Free Continuing Education

Grow in the treatment room and beyond with access to 12+ FREE CEs per year.

A COMMITMENT TO SELF-CARE




Prolong the life of the career you love with the support you need to thrive as a wellness athlete.

A TECHNOLOGICALLY-ENHANCED EXPERIENCE

Save your hands for healing with industry-leading technology designed by massage therapists for massage therapists.
Job Description
Overview:
TAKE A NEW LOOK at an INCREDIBLE CAREER with Massage Envy in Cranberry Township, PA!
We're looking for talented Licensed Massage Therapists for both part time and full time employment at one of the busiest locations in all of PA!
We love our therapists and offer an industry-leading pay and benefits package:
---
Base payper 60min session: $15-$20*
(includes massage, assisted stetch, hot stone, etc)
Additional payfor therapist-recommended session enhancements:
Percussion Therapy--$4
Aromatherapy--$4
CyME Boost--$4
Exfoliating Foot Treatment--$4
Exfoliating Hand & Arm Treatment--$4
Enhanced Muscle Therapy--$4
(many of these enhancements can be bundled!)
Requested therapist bonusper session: $1-$2
Gratuityaverage: $14
Other therapist benefitsinclude:
Free monthly massage/facial
Paid time-off
Health insurance assistance
Maternity pay
Misc. bonus and incentive plans
Free and discounted CEU's
AFLAC available
Discounted AMTA and ABMP memberships
* Depending on experience, skill, etc
---
Our newly-remodeled clinic is beautiful and inviting, and fully furnished to make your career a success:
iPads for every room (intakes, client consent, etc)
Electric tables throughout
Hot towel cabi's in every room
All lotions, creams, gels, and uniforms provided
Do you have your own private practice? No problem! We want you to make a lasting impact in both Cranberry Township & your own hometown.

Come practice your profession at one of the highest performing clinics in the nation!
We'd love to hear from you today!
What We'll Accomplish Together:
As a massage therapist at Massage Envy Cranberry, essential duties include performing professional quality massages within our scope of practice, designing specific sessions based on member's/guest's individual needs, and upholding the Massage Envy brand's core values of optimism, gratitude, excellence, consistency and empathy.
Additional responsibilities include:
Providing excellent guest service
Suggesting treatment based on observations
Confidently and knowledgeably educating members and guests about services and products
Promoting therapeutic benefits of regular massage therapy
Recognizing and supporting team goals and creating and maintaining positive relationships with team members
What it Takes to Succeed:
Education, Skills and Training:
Minimum of 500 hours of massage therapy school and a certificate of completion

Satisfactory results of background and reference check is a condition of employment

Must adhere to all local and state licensing laws and regulations related to massage therapy, including following any applicable law pertaining to maintaining current massage license

Knowledge of and experience in performing Swedish, Deep Tissue, and Trigger Point massage required, as well as knowledge of and experience in performing other modalities offered by Massage Envy

Understands and believes in the healing benefits of massage therapy and bodywork
Communications and Personal Interactions:
Have a strong customer service orientation

Possess the ability to communicate effectively (orally and written) and in a courteous and professional manner on a regular basis with members, guests, co-workers and management

Maintain client confidentiality
____________________________________________________________________________________
PLEASE ATTACH YOUR RESUME TO YOUR PROFILE PAGE
*Massage Envy Franchising, LLC ("MEF") is a national franchisor of independently owned and operated franchised locations. Each individual franchised location, not MEF or any of its affiliates, is the sole employer for all positions posted by a franchised location, and each individual franchised location is not acting as an agent for MEF or any of its affiliates. Hiring criteria, benefits and compensation are set by each individually owned and operated franchised location and may vary from location to location.
Apply
Watch our videos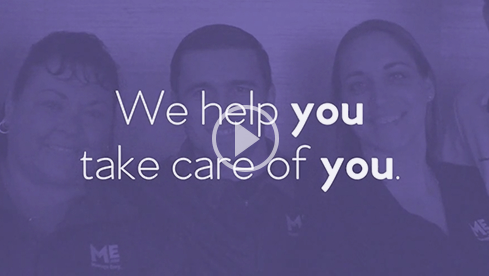 Massage Envy Careers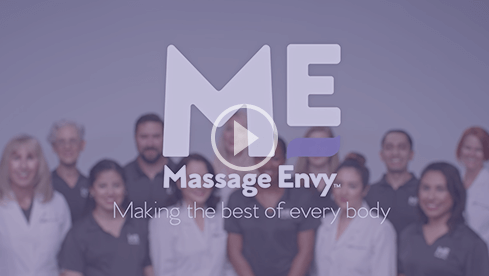 A Career at Massage Envy
Stay Connected
Get to know ME at a deeper level. Sign up to stay updated on the latest job postings, company news, and industry info.
Sign Up