I'm excited that you took the time to visit this page and watch my video. I mean it when I say that my career with Massage Envy franchised locations* has helped make my life what it is today.
Let's face it, we all know there are plenty of jobs in the DFW Market for Licensed Massage Therapists. We see ads and job listings offering signing bonuses, surprisingly attractive hourly pay, and lots of promises. I see them, too.
But when you are ready to make a change and if you are the kind of therapist who really wants to help people, be part of a supportive group, work a flexible schedule and make a good living, please take a moment to check out the DFW Massage Envy franchised locations' job postings. Since franchised locations will tend to have slightly different "vibes," make sure to consider the criteria that are important to you until you find just the right fit.
If you are ready to explore jobs, read on below.
BENEFITS YOU'LL LOVE: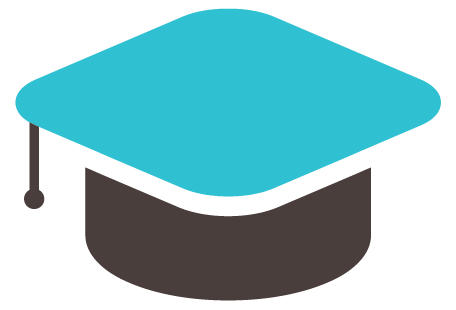 A rotating library of 12+ free CEs
available every year.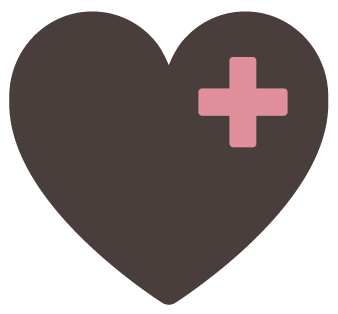 A serious focus on self-care
with a self-care program to help you keep your body working and mental wellness resources to help you keep your mind as strong as your hands.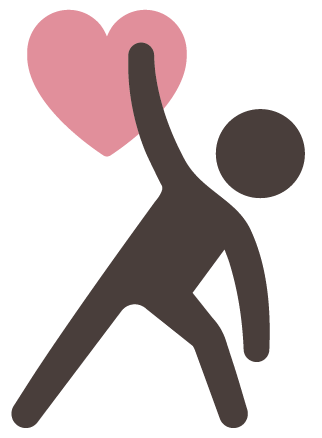 More ways to keep bodies working
with exciting service enhancements you won't find anywhere else, like Total Body Stretch, Rapid Tension Relief, CyMe Boosts.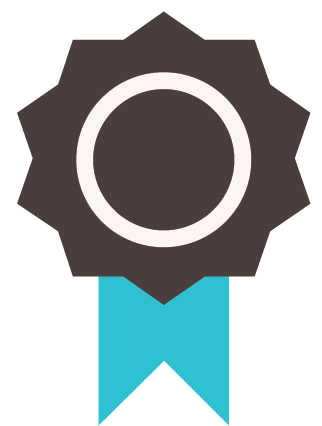 Recognition for the work you do
through the National Therapist of the Year award program.
EXPLORE MASSAGE THERAPIST CAREERS AT A MASSAGE ENVY FRANCHISED LOCATION NEAR YOU
Alliance Town Center
3100 Texas Sage Trail
Fort Worth, TX 76177


Arlington Highlands
3900 Arlington Highlands Blvd, Ste 125
Arlington, TX 76018


Colleyville
5615 Colleyville Blvd, Ste 470
Colleyville, TX 76034


Ft. Worth Hulen
3000 S Hulen, Ste 153
Fort Worth, TX 76109


Glade Parks
2901 Rio Grande Blvd, Ste 100
Euless, TX 76039


Hudson Oaks
100 S Oakridge Dr, #140
Hudson Oaks, TX 76087


Mansfield
1497 US Hwy 287
Mansfield, TX 76063


Montgomery Plaza
2600 W 7th St
Fort Worth, TX 76107


North Arlington
1805 N Collins St
Arlington, TX 76011


Parkwood
5636 N Tarrant Pkwy, #116
Fort Worth, TX 76244


South 360
5232 S State Hwy 360, Ste 610
Grand Prairie, TX 75052


Southlake East
100 North Kimball, #108
Southlake, TX 76092


Southlake West
250 Randol Mills Ave, Ste 300
Southlake, TX 76092


Waxahachie
1620 N U.S. Hwy 77, Ste 300
Waxahachie, TX 75165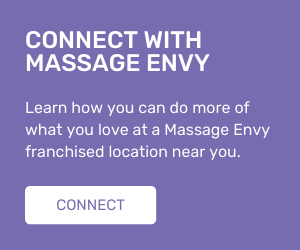 What you'll experience at Massage Envy franchised locations:
We're better together bringing together the support of not just a franchised location team, but an entire community of more than 35,000 therapists, estheticians, stretch providers, and associates who share your passion.

Feel good while doing good with self-care resources for both body and mind, exciting new services and enhancements, and the opportunity to positively impact the lives of more than 1.5 million clients each month.

Committed to safety and setting the industry standard on providing a safe, therapeutic, and healing environment for services providers, clients, and everyone in between.

Focused on health and wellbeing with strengthened brand standards, from training on infection prevention and control to enhanced cleaning and disinfection protocols, face covering requirements, and more.
Stay Connected with Me
Sign up to hear about the latest job postings, company news, and industry info.
Sign up to connect