I've been with my Massage Envy franchised location for 6 years now. When I learned that many therapists transfer from brand to brand for the signing bonuses I was really surprised, since I have been able to build such a strong clientele here in our location.
We are located near a high school with a power house sports program and I will typically work with their athletes until they graduate and go away to college. The high school program also feeds my clientele every year as new athletes try out and get recommendations from other kids.
My "community" also includes members who have been on my table for 90 minutes to 2 hours every week for 4 years. It is incredibly satisfying to get to work on a client over time, because it gives me a chance to make a real lasting change in their lives.
I know I could take my sports oriented practice elsewhere, but I really have no reason to do so when I can make such a good living here. I can also continue to hone my skills and learn new protocols in my current location because my franchisee is always supportive and helps me in any way possible.
I hope you will take a moment to review the list of franchised locations and schedule a time to meet the clinic's Team Leader or franchisee and experience the culture firsthand. Even if you aren't ready to make a change, each team is always ready to meet you—your experience in seeing and feeling the culture is what's most important. You never know where it will lead!
BENEFITS YOU'LL LOVE: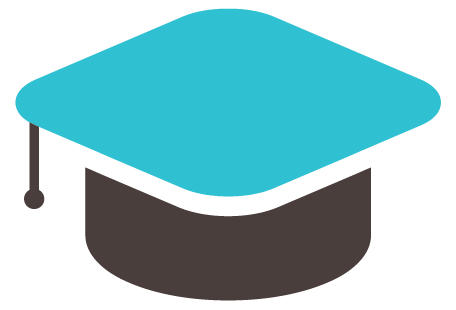 A rotating library of 12+ free CEs
available every year.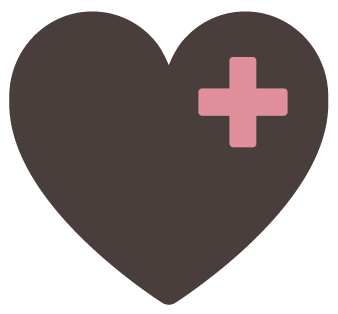 A serious focus on self-care
with a self-care program to help you keep your body working and mental wellness resources to help you keep your mind as strong as your hands.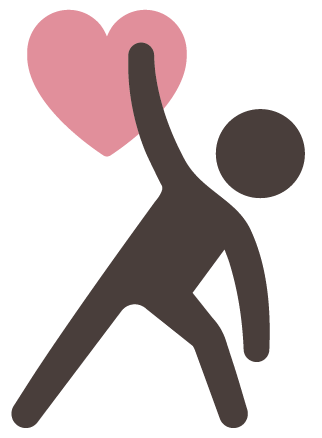 More ways to keep bodies working
with exciting service enhancements you won't find anywhere else, like Total Body Stretch, Rapid Tension Relief, CyMe Boosts.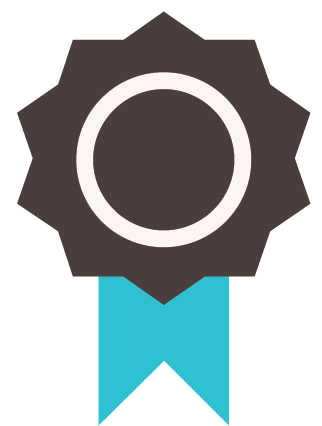 Recognition for the work you do
through the National Therapist of the Year award program.
EXPLORE MASSAGE THERAPIST CAREERS AT A MASSAGE ENVY FRANCHISED LOCATION NEAR YOU
Allen
816 W McDermott Dr, Ste 340
Allen, TX 75013


Alliance Town Center
3100 Texas Sage Trail
Fort Worth, TX 76177


Arlington Highlands
3900 Arlington Highlands Blvd, Ste 125
Arlington, TX 76018


Campbell @ Coit
7529 Campbell
Dallas, TX 75248


Carrollton
1012 W Hebron Pkwy, Ste 300
Carrollton, TX 75010


Casa Linda
9440 Garland Rd, Ste 174
Dallas, TX 75218


City Line
1415 E Renner Rd, Ste 210
Richardson, TX 75082


Colleyville
5615 Colleyville Blvd, Ste 470
Colleyville, TX 76034


Coppell
120 S Denton Tap Rd, Ste 303
Coppell, TX 75019


Corinth
4451 FM 2181, Ste 130
Corinth, TX 76210


Craig Ranch
8950 State Highway 121, Ste 340
McKinney, TX 75070


Denton Rayzor Ranch
2515 W University Dr, Ste 1023
Denton, TX 76201


Eldorado Parkway
2890 Craig Dr, Ste 120
McKinney, TX 75070


Firewheel Market
4430 Lavon Dr, Ste 310
Garland, TX 75040


Flower Mound
2500 Cross Timbers Rd
Flower Mound, TX 75028


Frisco North
5105 Eldorado Pkwy, Ste 100
Frisco, TX 75033


Ft. Worth Hulen
3000 S Hulen, Ste 153
Fort Worth, TX 76109


Glade Parks
2901 Rio Grande Blvd, Ste 100
Euless, TX 76039


Hudson Oaks
100 S Oakridge Dr, #140
Hudson Oaks, TX 76087


Las Colinas
975 W John Carpenter Fwy, Ste 112
Irving, TX 75039


Mansfield
1497 US Hwy 287
Mansfield, TX 76063


Mesquite Crossing
1765 N Town East Blvd, Ste 155
Mesquite, TX 75150


Montgomery Plaza
2600 W 7th St
Fort Worth, TX 76107


Murphy Marketplace
223 E Farm Road 544, Ste 801
Murphy, TX 75094


North Arlington
1805 N Collins St
Arlington, TX 76011


Old Town
5500 Greenville Ave, Ste 201
Dallas, TX 75206


Parkwood
5636 N Tarrant Pkwy, #116
Fort Worth, TX 76244


Preston & Forest
11930 Preston Rd, #150
Dallas, TX 75230


Preston Park Village
1900 Preston Rd, Ste 201
Plano, TX 75093


Prestonwood
5225 Belt Line Rd, Ste 250
Addison, TX 75254


Prosper
750 Richland Blvd, Ste 80
Prosper, TX 75078


Rockwall
2951 Ridge Rd, Ste 101
Rockwall, TX 75032


Rowlett Crossing
4301 Lakeview Pkwy, Ste 600
Rowlett, TX 75088


South 360
5232 S State Hwy 360, Ste 610
Grand Prairie, TX 75052


Southlake East
100 North Kimball, #108
Southlake, TX 76092


Southlake West
250 Randol Mills Ave, Ste 300
Southlake, TX 76092


Spring Creek @ Hwy 75
6101 Avenue K, Ste 160
Plano, TX 75074


Stonebriar
3685 Preston Rd, Ste 159
Frisco, TX 75034


Uptown at West Village
3699 McKinney Ave, Ste 104
Dallas, TX 75204


Uptown Village at Cedar Hill
305 W FM 1382, Ste 110
Cedar Hill, TX 75104


Waxahachie
1620 N U.S. Hwy 77, Ste 300
Waxahachie, TX 75165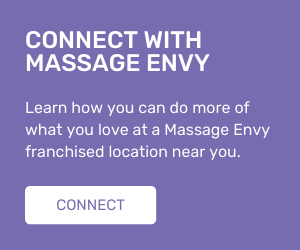 What you'll experience at Massage Envy franchised locations:
We're better together bringing together the support of not just a franchised location team, but an entire community of more than 35,000 therapists, estheticians, stretch providers, and associates who share your passion.

Feel good while doing good with self-care resources for both body and mind, exciting new services and enhancements, and the opportunity to positively impact the lives of more than 1.5 million clients each month.

Committed to safety and setting the industry standard on providing a safe, therapeutic, and healing environment for services providers, clients, and everyone in between.

Focused on health and wellbeing with strengthened brand standards, from training on infection prevention and control to enhanced cleaning and disinfection protocols, face covering requirements, and more.
Stay Connected with Me
Sign up to hear about the latest job postings, company news, and industry info.
Sign up to connect