As a massage therapist, your learning continues long after graduation day. Every session and CE course is an opportunity to deepen your skills. Although your brain may be a sponge for massage therapy knowledge, the cost of continuing education can wring out your wallet. We believe that ongoing therapist education is the key to moving the entire profession forward. That's why we've taken some pretty big steps to make continuing education more accessible and more applicable to the amazing work that you do every single day.
Easy to access and easy on the budget

When you become a massage therapist at a Massage Envy franchised location,* you get access to 12+ continuing education hours every year at absolutely no charge to you.** That's free. Gratis. On the house. Why? Because we believe that your development, learning, and growth are worth investing in.

Ongoing education to build your skills

Not all CEs are created equal. That's why we've created strategic partnerships with massage industry leaders to offer continuing education courses on topics you care about—ones that directly support the work you do every day. This is learning for the real world: understanding client needs, building vital knowledge, and discovering new ways to practice your craft more safely.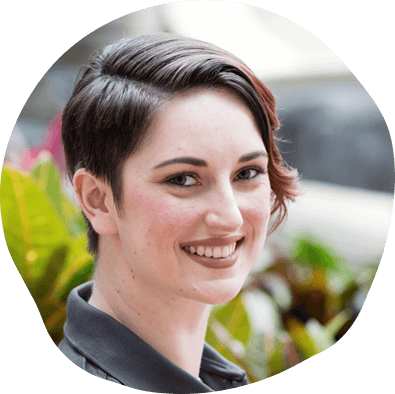 "Free CEs shows me that Massage Envy is invested in therapists and that a long-term career in massage therapy is possible."

Diana B.

Massage Therapist
The best investment is always you.
All of the following continuing education content is available for free! That's just one of the many benefits of being a therapist in a Massage Envy franchised location.
The self-care commitment

Earn five free CEs while learning how to better care for yourself with an overview of self-care best practices, tips on how to incorporate them into services, and how to reduce impact on your body through good body mechanics.

Service and enhancement training

Earn five CEs as you learn new ways to help and heal your clients. Learn all about how to integrate a cordless, state-of-the-art device into any massage or Total Body Stretch session to deliver vibration to help ease muscle tension and deliver deep-tissue benefits to clients without the deep-tissue demand on your hands. Or prepare yourself to meet a growing need for assisted stretch and add variety to your practice by becoming a certified Total Body Stretch Service Provider.

Featured courses from AMTA

We partner with the American Massage Therapy Association (AMTA) to offer a rotating library of courses providing free CEs on topics that range from ethics to understanding the massage-related implications of specific health conditions.
** Massage Envy Franchising, LLC is an NCBTMB-approved provider. Check with your regulatory agency to confirm whether the CEs available are accepted in your jurisdiction.
Stay Connected with Me
Sign up to hear about the latest job postings, company news, and industry info.
Sign up to connect